---

All Over | Samuel Bianchini
Digital Choc 2017, Machines désirantes
Collective exhibition / Exposition collective
Institut français du Japon, Tokyo
From 10 February to 19 March 2017
Du 10 février au 19 mars 2017
À l'occasion de sa 6e édition, le festival d'arts contemporains et numériques Digital Choc vous propose d'explorer les liens affectifs et parfois conflictuels qui nous lient aux machines et aux robots. L'intelligence artificielle est en effet devenue ces dernières années un domaine au développement exponentiel, au point qu'on imagine de plus en plus pouvoir laisser les machines s'occuper de tâches autrefois dévolues aux humains. Les artistes, conscients des nouveaux horizons qu'ouvrent ces développements technologiques, fantasment même déjà les premières liaisons amoureuses en l'homme et la machine.
More information / Plus d'informations ici (only in french)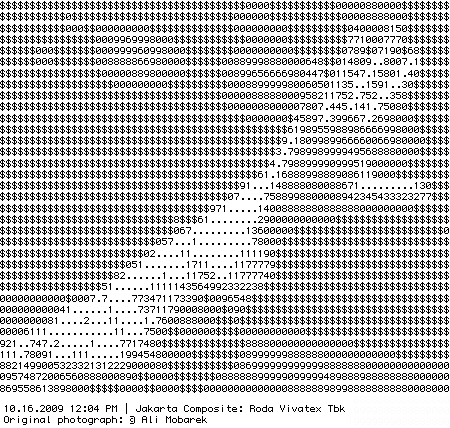 ---

Pleureuses | Samuel Bianchini
A Sustaining Life, collective exhibition / exposition collective
Waterfall Gallery, New York
From 30 November 2016 to 11 March 2017
Du 30 novembre 2016 au 11 mars 2017
The exhibition mean to inspire and motivate viewers in engaging in sustainability – in themselves, in their communities, and in the world. Featuring forty-two international artists with varying works on the theme of sustainability, A Sustaining Life is a dynamic conversation about the world we share and an awakening of our conscience towards social good.
More information here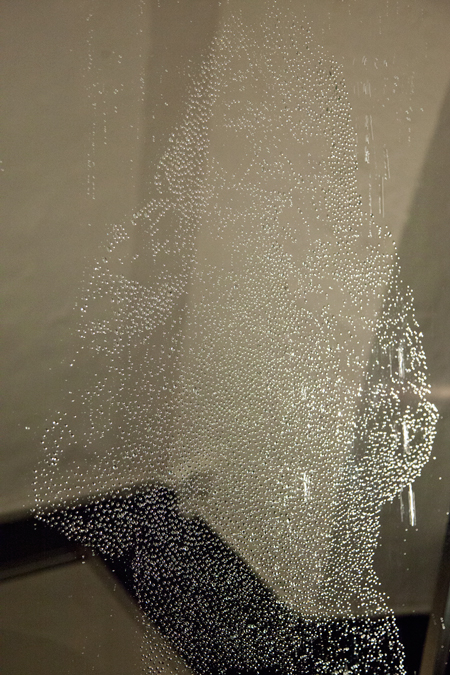 ---

All Over | Samuel Bianchini
IconoMania, collective exhibition / exposition collective
MAIF Social Club, Paris
From 13 January to 31 March 2017
Du 13 janvier au 31 mars 2017
 
L'exposition IconoMania questionne l'image d'aujourd'hui, ses formes et ses symboliques, à travers le champ expérimental des nouvelles technologies.
Dans cette relation « art et science », l'exposition s'intéresse aux problématiques de transformation (innovation et information), de transmission (communication et médias), et de représentation (sociale individuelle et collective). Ces problématiques constituent les trois volets de ce parcours.
La commissaire Florence Guionneau-Joie a réuni une quinzaine d'artistes internationaux qui interrogent la question de l'image : Cécile Babiole, Aram Bartholl, Samuel Bianchini, Emilie Brout & Maxime Marion, Miguel Chevalier, Philippe Cognée, IOCOSE, Martin Le Chevallier, Laurent Mignonneau & Christa Sommerer, Cyprien Quairiat, Jean-Claude Ruggirello, Charles Sandison, Scenocosme, Julia Varga, Jeremy Wood, Du Zhenjun.
More information / Plus d'informations ici (only in french)
---
INTERVENTIONS
Conference about the book / Conférence autour de l'ouvrage Practicable (MIT Press, 2016) directed by / dirigé par Samuel Bianchini and / et Erik Verhagen
17 March at 7 pm / 17 mars à 19h00
Espace images de l'Institut français du Japon – Tokyo

With / Avec Samuel Bianchini, Christophe Charles, Dominique Cunin, Masaki Fujihata, and / et Hiroko Myokam.
More informations / Plus d'informations ici (only in french)
"Practicable art : from medium to instrument"
by Samuel Bianchini, Masaki Fujihata and Dominique Cunin
18 March 2017 at 3 pm / 18 mars à 15h
MEDIA SHOP, Kawaramachi-Sanjo, Kyoto, Japan / Japon
Since the 1950s, many artists have produced artworks that achieve themselves with the physical intervention of their audience. Whether they use technology or not, those are the works that we define as "practicables" in the book of the very same title, which has just been published by MIT Press under the co-direction of Samuel Bianchini, with the contributions of Masaki Fujihata and Dominique Cunin. Many works by Masaki Fujihata give a great importance to the public that will experience them as much as their medium, as he reminds us with the words "for each new work, a whole new medium" at the beginning of his first monographic publishing, an augmented book he has just published in the anarchive collection. The approaches of Samuel Bianchini and Masaki Fujihata settle the foundation of an aesthetic experience that also puts to the test, by the public, the conditions of the works. From then on, works may also be considered under the register of their instrumental condition. Can artists thus be regarded as instrument makers? It is on this path that Dominique Cunin ventures through the development of Mobilizing.js, a development environment for artists and designers and, beyond, for their audiences.
More information here 
Signature de la vie : arts et robotique
Forum franco-japonais
20 March at 2pm / 20 mars à 14h
Takeda Hall, Campus of / de Hongo, University / Université de Tokyo, Japan / Japon
With / Avec : Gentiane Venture, Taketo Masui, Yoshihiko Nakamura, Akihiro Kubota, Jean-Paul Laumond, Samuel Bianchini
The essential difference between the human and a thing is a sign, namely a signature of life. Think about the case where two mutually unknown men are in an elevator in silence, and the case where you are alone in an elevator with an ashtray pedestal. The tense atmosphere is not really due to physical change, but exists inside of the observer and the observed. A sign naturally exists only between the lives. A sculptor says that he represents the inside of man, and changes the atmosphere of the space. An interactive artist creates a sign by providing a thing with motion in order to distort and fluctuate the space. An actor represents the noble mind by a minimum motion and the rise and fall of emotion by a momentary motion. How closely can the relationship of signs between the human and an artefact come to the relationship of signs between the humans? In an elevator with a robot, can you be as peaceful as you are with an ashtray pedestral? Creating signs of robot in the future society with robot companions, would it be a domain of the arts or technology?
More information / Plus d'informations ici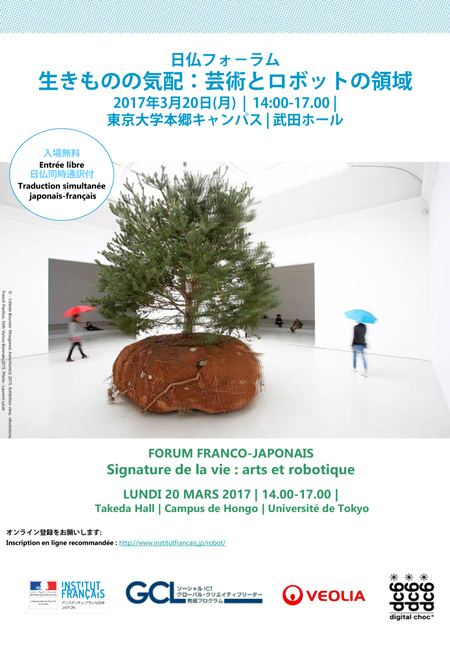 ---
PUBLICATIONS
Samuel Bianchini, Alexandre Saunier, Amandine Bajou, "Du comportement des objets au comportement entre les objets, le cas de Pas de deux pas de", in Inter art actuel, "Connectivité",  n°125, winter / hiver 2017
More information / Plus d'informations ici (only in french)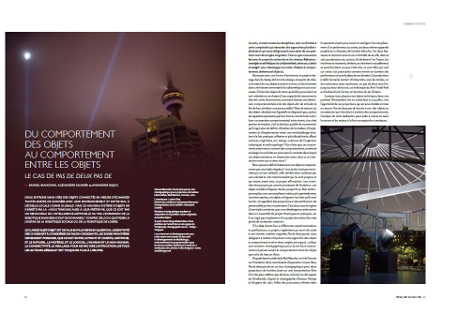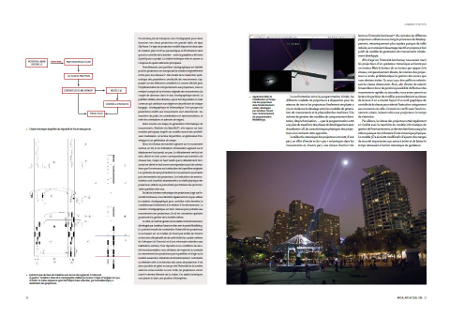 En réseau, des expériences artistiques distribuées. Un entretien de Samuel Bianchini par Francesca Cozzolino, in FLUX Cahiers scientifiques internationaux Réseaux et territoires, n° 100, numéro spécial en ligne, 2016-2017.
Article ici (only in french)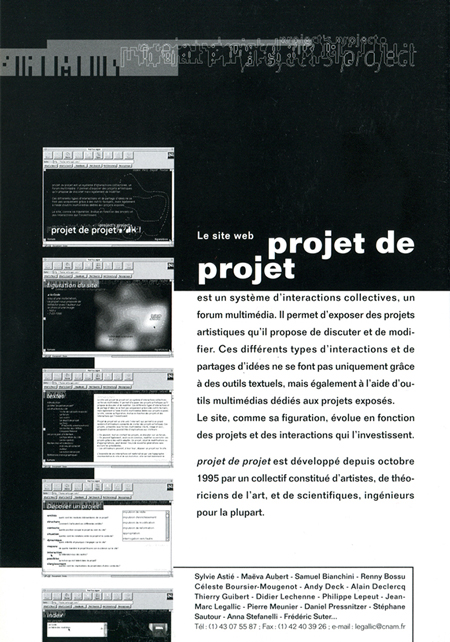 Le didactique et l'essai. Un entretien de Jean-Louis Boissier par Samuel Bianchini, in L'écran comme mobile, Éd. Mamco, oct. 2016, pp. 13-37.
More information here
Plus d'informations ici


Norbert Schnell, Oussama Mubarak, Xavier Boissarie, Samuel Bianchini, Gregory Cieslik, Dominique Cunin, Jean-Philippe Lambert, Benjamin Matuszewski, Sébastien Robaszkiewicz, "Collective Loops — Multimodal Interactions Through Co-Located Mobile Devices and Synchronized Audiovisual Rendering Based on Web Standards." In Proceedings of the TEI '17: Eleventh International Conference on Tangible, Embedded, and Embodied Interaction (TEI '17).
More information here
---
PRESS REVIEW / REVUE DE PRESSE

Reviews of Practicable, From participation to interaction in contemporary art, by Marco Petroni, in Domus, 27 January 2017.
Article here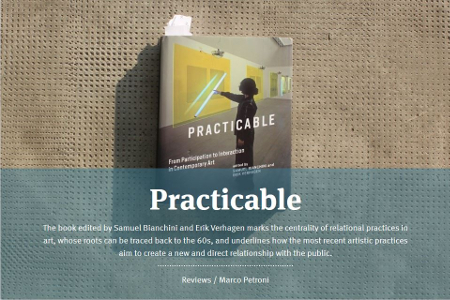 "IconoMania ou l'art de manipuler l'image", portfolio, in LeMonde.fr, 7 March / mars 2017.
Article ici (only in french)

Loïc Mangin, "Pleurer sans fondre en larme", in Pour la science, n°472, February / février 2017.
Article ici (only in french)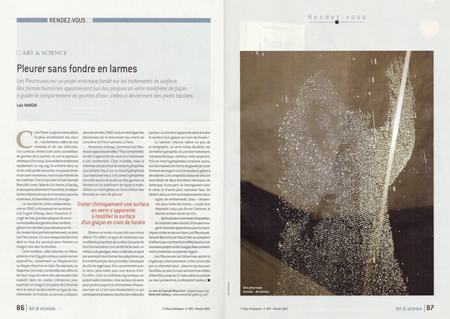 "Les publics in situ et en ligne", Culture et Recherche n° 134, winter / hiver 2016-2017, coordinated by / coordonné par Olivier Donnat.
Photographic publications of /Publications photographiques de Samuel Bianchini :
Surexposition, p.2
Mobilisation, p.12
Revue disponible en pdf ici (only in french)
---