In Realities - I am a bugged program 
Installation, program on computer with four screens, 2009
Samuel Bianchini and Sylvie Tissot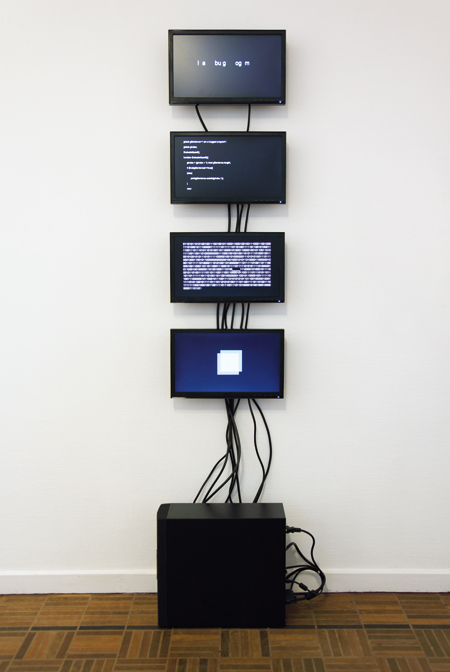 To download this image in HD (Tiff), click here
In Realities - I am a bugged program, Samuel Bianchini and Sylvie Tissot, 2009
Exhibition The Frog Princess, Galerie Jozsa, Brussels, May 2009.
Photograph : © Samuel Bianchini - ADAGP and Sylvie Tissot
---
The installation In Realities - I am a bugged program puts into action a computer, which has the assignment to execute a bugged program. Under the eyes of the public, the program attempts to write what it is: "I'm a bugged program". This situation is paradoxical in many respects as it perpetuates itself within the program that is repeatedly asked to "evaluate" an undecidable proposition. The program is therefore confronted with a situation, which makes the successful progression of its action impossible forcing it to regress recurrently. In the manner of the liar paradox, each failure condemns the programs operative accomplishment but partly validates its statements. Different truths prevail depending on the degree of reality they are considered from. This stratification of reality is represented by four simultaneous displays of the program. The synchronization of these displays makes their common origin visible. On its four screens, the installation therefore exhibits the text in natural language, the script (computer language) of this program, the binary code ("machine language"), which deduces itself from the precedent and the quantal representation that can symbolize the value of truth of the paradox. Unlike the first three displays, this last one suggests an alternative to the binary all or nothing. It considers intermediate states, zones of uncertainty, which may allow the solving of certain forms of indecision. 
While playing with elementary computer processes, this installation foils them at the same time. In Realities makes the temporal forms within these now daily-applied devices visible and even sensible and renews with certain issues of art history, foremost Conceptual art, concentrating on the enunciation and its representations.
---
In Realities - I am a bugged program
, Samuel Bianchini and Sylvie Tissot, 2009
Exhibition 
The Frog Princess
, Galerie Jozsa, Brussels, May 2009.
Video - 1mn28s - High band request
Images and editing: Samuel Bianchini and Sylvie Tissot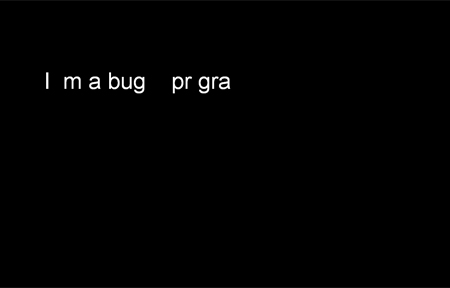 To download this image in HD (Tiff), click here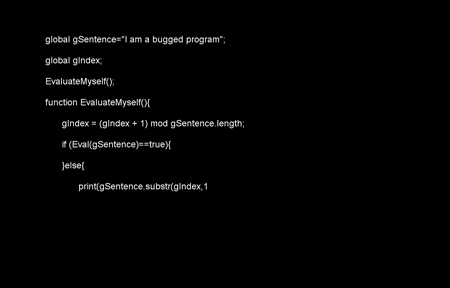 To download this image in HD (Tiff), click here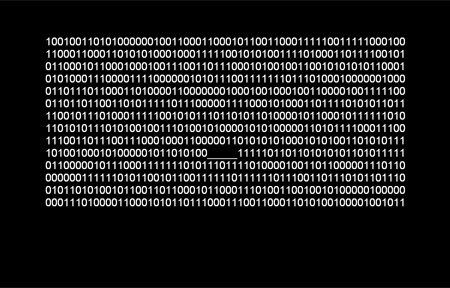 To download this image in HD (Tiff), click here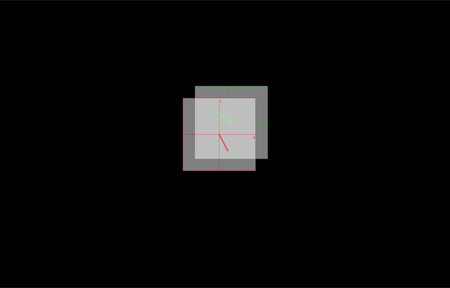 To download this image in HD (Tiff), click here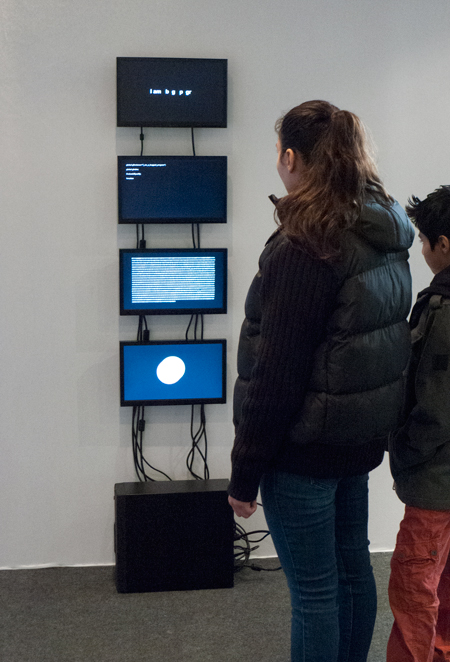 To download this image in HD (Tiff), click here
In Realities - I am a bugged program, Samuel Bianchini and Sylvie Tissot, 2009
Show Off Art Fair, Paris, October, 2013.
Photograph: © Samuel Bianchini - ADAGP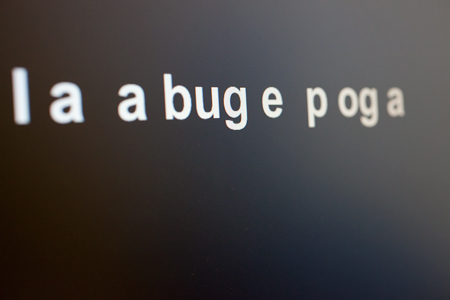 To download this image in HD (Tiff), click here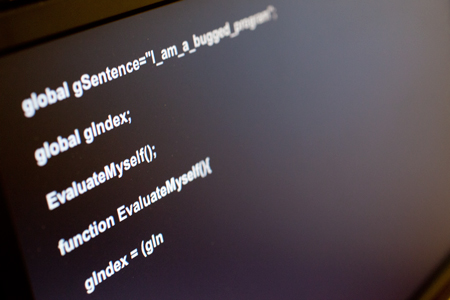 To download this image in HD (Tiff), click here

To download this image in HD (Tiff), click here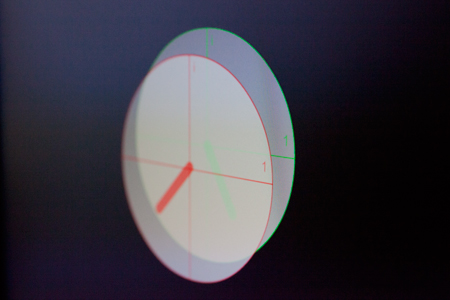 To download this image in HD (Tiff), click here

In Realities - I am a bugged program, Samuel Bianchini and Sylvie Tissot, 2009
Exhibition Short Cuts, Centre PasquArt, Bienne, Swiss, April 2015.
Photographs: Douglas Edric Stanley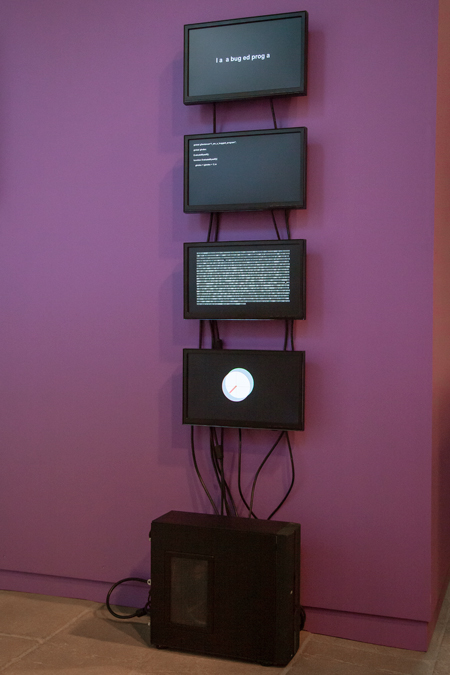 To download this image in HD (Tiff), click here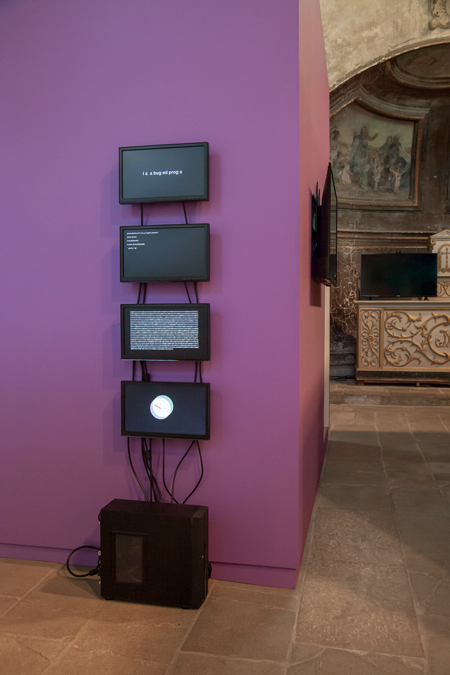 To download this image in HD (Tiff), click here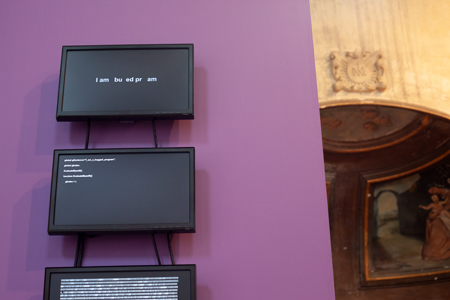 To download this image in HD (Tiff), click here
In Realities - I am a bugged program, Samuel Bianchini and Sylvie Tissot, 2009
Exhibition L'Atelier des mémoires vives et imaginaires : Art, informatique et cybernétique, Chapelle Saint-Louis, Poitiers, June 2021.
Photographs : © Samuel Bianchini - ADAGP